Why Choose DeMartinis Landscaping?
Leader in Morris County Landscaping Services
In 1989, Giuseppe "Joe" DeMartinis started his own lawn maintenance business. Over the next 30 years, that business grew to become a premier provider of custom, landscaping and design in Morris County.
Today, DeMartinis Landscaping offers a full array of hardscape and softscape services, but we've never forgotten our roots. From the very beginning, honesty and hard work have been the bedrock of Joe's business model—and those are the traits that drive our work today.
From start to finish, DeMartinis Landscaping does it all!
There are many reasons to choose DeMartinis Landscaping for your next landscaping project, but one of the most compelling is our ability to handle every phase of the job. Yard excavations are stressful enough without having to hire a separate designer, landscaper and builder. At DeMartinis Landscaping, we do it all! From conception through to completion, we handle every aspect of design, construction, planting and maintenance. This integrated approach reduces project time by streamlining each phase of implementation and eliminating the confusion and delays that often plague sub-contracted projects.
At DeMartinis Landscaping, you'll receive:
Quality workmanship that is guaranteed to last.
Work form licensed professionals who are honest and hardworking.
Dependable service that is completed on time and on budget.
Financing options to help fund your yard and garden projects.
Free estimates and a fully insured crew.
To review the creativity of our design and the quality of our craftsmanship, simply take a look at the DeMartinis Landscaping portfolio. Our decades of landscaping projects speak for themselves! For custom driveways, patios, stonework and more, you can trust your yard to our team of experts.
Contact us today at (973) 822-8931 to request a free estimate!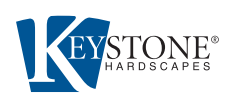 The DeMartinis Advantage
Fully Insured
Free Estimates
All Major Credit Cards Accepted
Dependable Service
Licensed Professionals
Quality Workmanship Guaranteed