Driveways
Driveway Services
Driveways are among the most common and sizable hardscape elements. They're also among the most neglected! Almost every house has one, but very few driveways are maintained properly or given an extra flare of design. If you're looking for something that breaks away from cookie-cutter plot of asphalt or concrete, DeMartinis Landscaping is happy to oblige!
Making Your Driveway Beautiful & Functional
A driveway should provide more than just a connection to your garage from the street. It should also enhance the look and beauty of your home. At DeMartinis Landscaping, we have all the experience necessary to transform your driveway from a neglected eyesore into something you can be proud of.
Your material options include:
Belgium Block Driveways
Brick Paver Driveways
Natural Stone Driveways
From design to construction, DeMartinis Landscaping does it all. The quality and workmanship of our licensed professionals is guaranteed– so contact us today at 973-822-8931 for a free estimate!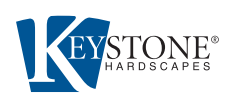 The DeMartinis Advantage
Fully Insured
Free Estimates
All Major Credit Cards Accepted
Dependable Service
Licensed Professionals
Quality Workmanship Guaranteed