The DeMartinis Advantage
Fully Insured
Free Estimates
All Major Credit Cards Accepted
Dependable Service
Licensed Professionals
Quality Workmanship Guaranteed
What Our Clients Are Saying
Don't just take our word for it!
Exactly what we wanted
I wanted to drop a quick note on how pleased I am with the work and final result of the paver patio that you designed and installed. The design was exactly what we wanted and has changed the aesthetics of my yard. In addition, the workers were courteous, respectful and kept the property clean when finished for the day.
Would not hesitate to recommend
My wife Sandy and I wanted to convey how pleased we are with the new walks and landing at our home. Peter, your designer, was a pleasure to deal with from inception to completion. Further, when changes, additions, and/or deletions were presented to him he handled them professionally and expeditiously. In addition, your staff who accomplished the work were both courteous and cleaned up after themselves. I would not hesitate to recommend your firm and Peter to our friends and neighbors. Thank you again.
A job that was expertly done
My husband and I feel that is important to express our thanks and appreciation for a job that was expertly done.
Place looks great—thanks for restoring my faith in the contracting process. The pit and cover were perfect. Can I mail you a check today?
The work crew did a beautiful job
I am writing this letter to express appreciation of a job that was completed at our home just a few weeks ago. We had a new brick paver patio and grill station installed along with grading and reseeding. The foreman on the job (Josue) was extremely professional, polite and patient with us. He was always ready to answer our questions and always returned our calls in a timely manner. The work crew did a beautiful job. They were always courteous and polite. Thank you for a job very well done!
Click below to visit our Instagram

DeMartinis Landscaping
Dear Valued Customers of DeMartinis Landscaping,
It is with great pleasure that we welcome you to the spring season! As the weather warms up and the flowers begin to bloom, we are excited to partner with you to create the perfect outdoor oasis for your home or business.
DeMartinis Landscaping has been serving the Morris County community for 34 years, and we are committed to providing exceptional landscaping services to each and every one of our customers. Our team of skilled professionals is dedicated to making your property look its best, from lawn care and maintenance to hardscaping and outdoor lighting.
Our landscape designers are available to create custom plans that will enhance the beauty and functionality of your property.  We also offer seasonal cleanups to get your property looking its best after the winter months, as well as ongoing maintenance programs to ensure that your landscape stays healthy and vibrant all year long.
At DeMartinis Landscaping, we pride ourselves on providing personalized service and attention to detail. We are always available to answer your questions and address any concerns you may have. Our goal is to exceed your expectations and make your outdoor dreams a reality.
Thank you for choosing DeMartinis Landscaping as your partner in creating the perfect outdoor space. We look forward to working with you this season and for many years to come.
Sincerely,
The DeMartinis Landscaping Team
Also Serving Morris County & Surrounding Areas
Have you ever been burned by the negligence of sub-contractors? In the world of home renovations, poor communication and untimely delays unfortunately seem to be the norm—but not at DeMartinis Landscaping! At DeMartinis landscaping company, we keep your entire landscaping project in-house. From design to excavation and construction to seeding, we do it all! Call (973) 822-8931 for a free estimate today.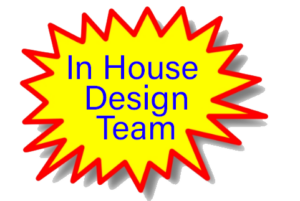 Creating Outdoor Living Spaces
When most people hear the term, "landscaping," they think shrubs, grass and trees. All those elements play a part, but at DeMartinis Landscaping, our skill and expertise goes way beyond plants!
Our hardscape services include the Design and Construction of:
Brick Paver Driveways
Patios & WalkwaysNatural Stone Walls
Modular Retaining Walls
Pools & Spas
Outdoor Living Spaces:
Custom Outdoor Kitchens
Fire Pits & Fire Places
Sitting Walls
Love Benches
Custom Stone Pillars
Pergolas & Gazebos
Custom Fences
Low Voltage Landscape Lighting
Our Softscape services include:
Shrub, Tree & Flower Planting
Topsoil & Mulching
Lawn Seeding & Sodding
Drainage & Erosion Control
Land Clearing & Grading
Seasonal Color Changes ~ Using Annuals, Perennials and Bulbs
Our Design Services Include:
Complete Property Evaluation
Comprehensive Drawing Services
Construction Drawings/Details
All Municipal Permits/Applications
Applications/Engineering Services
You'll find that because DeMartinis Landscaping is equally adept at stone work and masonry as we are at lawn and garden care, we're able to create an outdoor living space that is full of natural beauty and practical conveniences. In fact, when our hardscape and softscape services are combined, the results are sublime! Since we maintain control of the project from start to finish, we're able to complete the job in less time and for less money! We will even coordinate all of your plumbing and electrical needs to seamlessly streamline your construction project.
Our highly trained designers and landscape artists are ready to turn your property dreams into a reality. DeMartinis Landscaping is fully licensed and insured, and the quality of our work is guaranteed.
Check out our amazing work on our Youtube Channel Now!
Contact us today at (973) 822-8931 to schedule a free consultation!